Disclosure: This post contains affiliate links and if you buy something through this link I receive a commission at no extra cost to you. I only recommend products and services I've used and trust.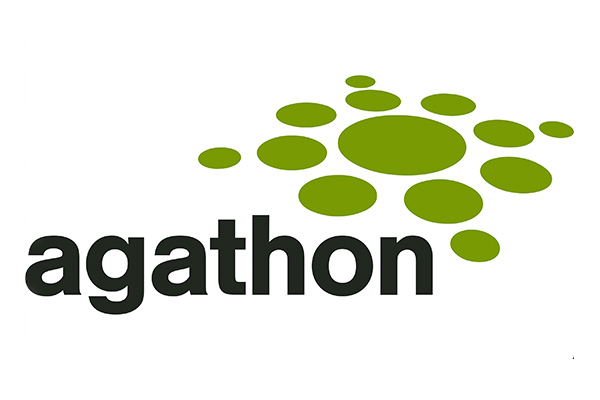 Agathon Hosting is provides premium hosting for websites and WordPress blogs and stores. This is my unfiltered complete review of Agathon Hosting.
I started using Agathon Hosting not long after I became a professional blogger and I haven't looked back since.
Like most bloggers I started out with BlueHost because all the big name bloggers tell you to and I didn't know that is because they get a nice kick back for doing it.
Then, when I was ready to level up, I switched to InMotion because it came highly recommended by another blogger who was also getting a kick back. I cannot say enough bad things about InMotion – worst experience of my blogging career.
Next I switched to Lyrical Host which I liked a lot but after requesting a site audit from my ad network Mediavine and being told my site was slow… I knew it was time to move again.
After switching to the Trellis Framework I knew what a big difference a faster site made to my ad revenue (and who doesn't like more money?) so this was a no brainer. The only question was to where?
I had heard a lot of Mediavine Publishers say they were with BigScoots and Agathon so I figured it was going to be one of the two.
Then, sneaky me, I figured out that Mediavine (whose CEO is obsessed with site speed and SEO) was with Agathon and decided to go there.
Super Fast Sites
Between Agathon's Virtual Dedicated Hosting (which basically means you have your own server!) and their "Next Gen" Hosting which they built for speed, sites with Agathon are fast.
When I outgrew Lyrical Host and upgraded to Agathon, I was put directly on to the Next Gen hosting and saw a significant improvement in speed.
This in turn directly increased my RPMs from ad revenue and more than made up for the increase in cost – no one said quality didn't come with a price.
On top of that, not long after I switched to Agathon they released a CDN for an extra $20 a month which made my site even faster and was built with Trellis in mind. I had them sign me up right away.
If you're wondering what a CDN is, it is a platform of servers all over the world that chooses the closest server to provide your information from.
This helps load your webpage/blog post faster which means a lower bounce rate and higher ad revenue.
Customer Service
Agathon has great customer service – trust me, I should know, we're on a first name basis.
Their support is always nice, polite, and very helpful.
I also really appreciated their free white glove migration which made moving to them completely painless.
Mediavine and Trellis
If you work with Mediavine or have a Trellis WordPress Framework then you'll appreciate Agathon even more.
Agathon works closely with Mediavine which means that they take Mediavine ads into account.
They also built their Next Gen hosting and their CDN with Trellis in mind.
When I used them together I saw a major increase in my ad revenue because they made my site so much faster.
Final Thoughts
While Agathon's hosting comes with a high price tag compared to some other hosts, this is premium hosting and worth every penny.
I'll admit that was I scared to go from paying $30 a month or $80 a month and see no benefit in the end.
However, I already knew from switching to Trellis that speed has a big impact in RPMs, so I gave it a shot.
Overnight I saw my RPMs increase by $5 – and that was before I added the CDN because it wasn't created until a couple months later.
So, the increase in speed increased my revenue enough to pay for itself and then some, which made me wish that I had made the move much earlier.
Since then, my three recommendation to serious bloggers who want to blog professionally is:
Start with Lyrical Host if you're trying to save money and don't know if you'll stick with blogging (use my code word Business for 20% off your first plan).
Use Trellis as your WordPress framework/theme
Join Mediavine as soon as you can.
Then, shortly after

you get accepted to Mediavine

move to Agathon

.
However, if you are already making money with ads or just love having the best no matter the price, I say switch to Agathon today.