Disclosure: This post contains affiliate links and if you buy something through this link I receive a commission at no extra cost to you. I only recommend products and services I've used and trust.
This is a compares Bluehost Pro vs Lyrical Host. It evaluates the differences and straights of each.
To make all things even I'm comparing Blue Host WP Pro's "Build" plan to Lyrical Host's "Boss" plan level each on a one year plan.
Blue Host WP Pro's other plans are geared towards larger companies with more complex needs.
Blue Host WP Pro
Lyrical Host
Websites
1
1
Hosting Cost
$24.95
$25.00
Renewal Price
$29.99
$25.00
Domain Registration
Free
$14.99
Domain Renewal Fee
$17.99
$14.99
Domain Privacy Fee
$14.99
Free
Websites
Unlimited
Unlimited
Subdomains
Unlimited
Unlimited
Emails
Unlimited
Unlimited
Migration
$149.99
Free
Daily Backups
Yes
Yes
Malware Scans and Removal
Yes
Yes
Site Speed Analysis
No
Yes
Domain Privacy
Free
Free
SSD Storage
Yes
Yes
Customer Service
7/10
10/10
Payment Currency
USD
USD, CAD, AUD,
EUR, GBP
Cost
Bluehost
Bluehost has one time sign up discounts price. It must all be paid upfront in one lump sum.
| Contract Length | Sign up Monthly Cost | Cost Upon Renewal |
| --- | --- | --- |
| 3 months | $27.95 | $29.99 |
| 6 months | $26.95 | $29.99 |
| 12 months | $24.95 | $29.99 |
| 24 months | $22.95 | $29.99 |
| 36 months | $19.95 | $29.99 |
Lyrical Host
Lyrical Host offers 10% off for Blog Like a Business readers if you use the discount code "Business."
Aside from that, their price remain the same the whole time including upon renewal.
| Contract Length | Sign Up Monthly Cost | Cost Upon Renewal |
| --- | --- | --- |
| 1 month | $29.99 | $29.99 |
| 6 months | $25.00 | $25.00 |
| 12 months | $25.00 | $25.00 |
| 24 months | $25.00 | $25.00 |
| 36 months | $25.00 | $25.00 |
Customer Service
When having an online business whether it is a store or a business, customer service is something you're going to be dealing with regularly.
Bluehost
While Bluehost used to be known for their spotty service I never had an issue with it during my two years with them.
However, their customer service is out sourced which often makes communicating challenging.
Lyrical Host
Lyrical Host has in-house customer service. English is their native language so communication is easy. They are also very polite in a non-scripted way.
Tech Support
Tech Support is arguably as essential to an online blog or business as site speed and uptime.
Bluehost
I have seen worse tech support Bluehosts team cannot be described as experts. Like many companies, their staff seems to have basic training and a manual to refer to.
This in addition to communication challenges sometimes due outscoring to non-native English speakers can be trying at times.
Lyrical Host
Lyrical Host has highly trained in-house tech specialists who are very capable and competent. In addition, if need, the their specialists will do what you need done themselves.
Summery
When it comes down to BlueHost WP Pro vs Lyrical Host, there is no upside to getting BlueHost WP Pro.
Lyrical Host has better tech support, customer service, and better prices.
How to Signup with Lyrical Host
Signing up with Lyrical Host is quick and easy. It took me no more than five minutes!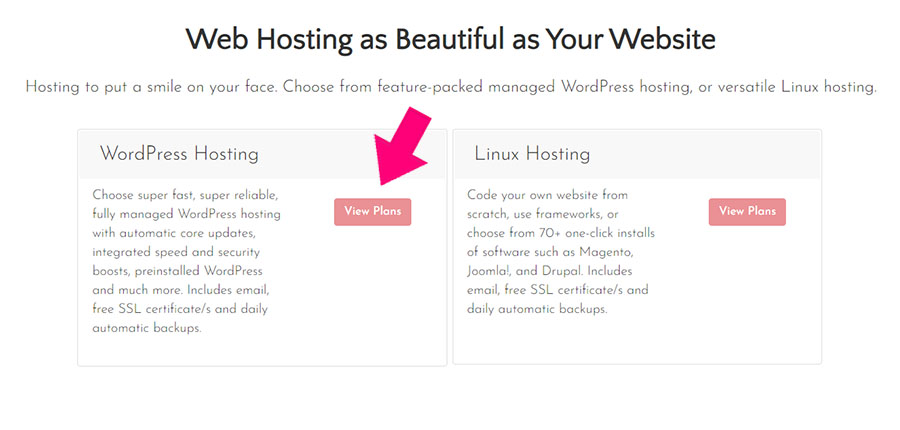 Do yourself a favor and go with WordPress hosting. It is easier and half the SEO is built in for you.
You can also use free or buy themes instead of hiring a designer.
I love the Trellis because it is light weight and has beautiful themes. I also love that it does the work of a bunch of plugins and is built to play well with my favorite plugins.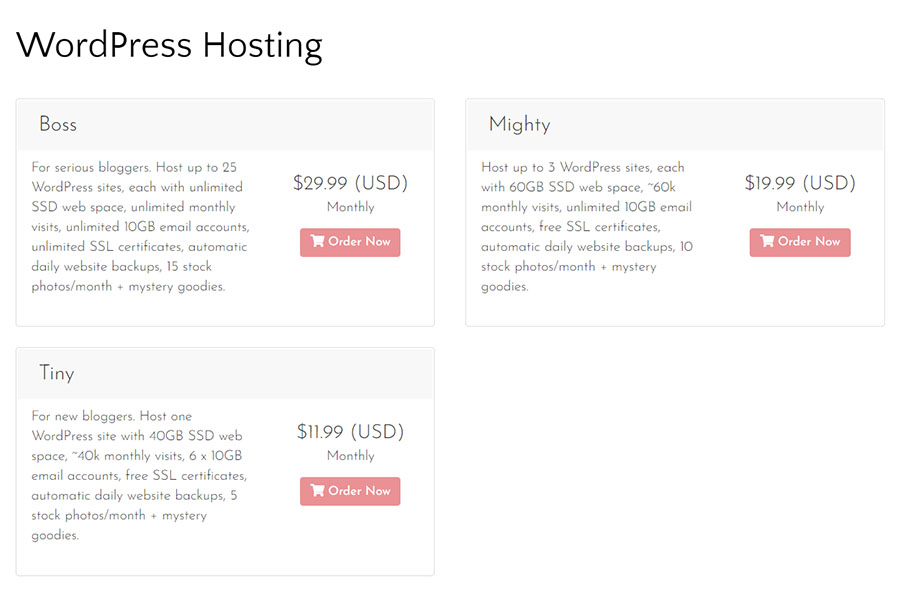 When I switched from BlueHost to Lyrical Host my blog was big enough that I needed the Boss plan.
However, you need to choose what's right for you and that you can grow with.
For bloggers just starting out and not big enough to apply to Mediavine, I always recommend the "Tiny" plan.
If you get under 60,000 sessions a month, the "Mighty" plan should be a good fit.
However, you may want to compare Lyrical Host to Agathon and decide which is better for your needs.
If you are big enough to need the "Boss" plan, and you are working with Mediavine or another ad network, seriously check out Agathon instead.

Use the promo code "Business" to get 10% off of your first plan! If you sign up for a year it is like getting a month free!