Disclosure: This post contains affiliate links and if you buy something through this link I receive a commission at no extra cost to you. I only recommend products and services I've used and trust.
This is a compares InMotion Hosting vs Lyrical Host. It evaluates the differences and straights of each showing a clear winner.
To make tall things even I'm comparing 1 year on InMotion Hosting's "WP-1000S" hosting plan to Lyrical Host's "Tiny" hosting plan.
Inmotion
Lyrical Host
Hosting Cost
$8.99
$10.00
Domain Registration
$15.99
$14.99
Domain Privacy Fee
$12.99
Free
Migration
Free
Free
Idea Traffic
up to 20,000
up to 40,000
Email Accounts
Unlimited
6
Subdomains
100
Unlimited
WordPress Pre Installed
No
Yes
Theme Instelation
None
Free
Malware Scans and Removal
Free
Free
Speed Analysis
None
Free
Caching
Free
Free
Backup
None
Daily
Customer Service
3/10
10/10
Tech Support
2/10
10/10
Accepted Currency
USD
USD, CAD, AUD,
EUR, GBP
Hosting
Inmotion Hosting
If you sign up for two years and pay it in one lump sum they lower the price to $6.99 per month.
Lyrical Host
Lyrical Host offers 10% off when signing up for Blog Like a Business readers using the code "Business"
They offer a month to month plan at $11.99 a month, and 6 month, 1 year, 2 years, and 3 years at $10 a month.
Domains
Inmotion Hosting
Inmotion gives you a domain free for the first year, then it goes up to $15.99 a year. They also charge a domain privacy fee of $12.99 a year.
Lyrical Host
Lyrical Host charges $14.99 for domain registration and nothing for domain privacy. They believe that keeping your private information should be just that, private.
Migration
Inmotion Hosting
Inmotion Hosting offers free migration which they tell you how to sign up for only after trying to instruct you on how to do it yourself. It can take up to two weeks for a migration to take place.
The migration is done with minimal effort. When done for me, they created bugs in my wordpress so none of my changes would save for more than a few hours.
Lyrical Host
Lyrical Host offers white glove migration.
They do the migration for you automatically, keep you updated through the process, confirm and double checked so they do not miss anything, and go above and beyond so have what you want.
Website Speed Analysis
Inmotion Hosting
Inmotion will send you a link to a site to check your speed.
Lyrical Host
Lyrical Host will have one of their tech experts analyze your site.
They will tell you specifically where you can improve and which plugins are slowing you down.
Customer Service
Inmotion Hosting
I have never had a worse customer service experience than with some of the representatives I've spoken to at Inmotion.
I gave their service 3/10 instead of 1/10 because some of the service was mediocre instead of bad.
Lyrical Host
Lyrical Host offers unbeatable customer service.
Tech Support
Inmotion Hosting
Inmotion tech support can range from helpful to useless and rude. None of my problems were ever solved.
Lyrical Host
Lyrical Host has exceptional tech experts who are helpful and provide white glove service.
Summery
When it comes down to InMotion vs Lyrical Host there is no competition at all. Lyrical Host is the clear winner.
How to Signup with Lyrical Host
Signing up with Lyrical Host is quick and easy. It took me no more than five minutes!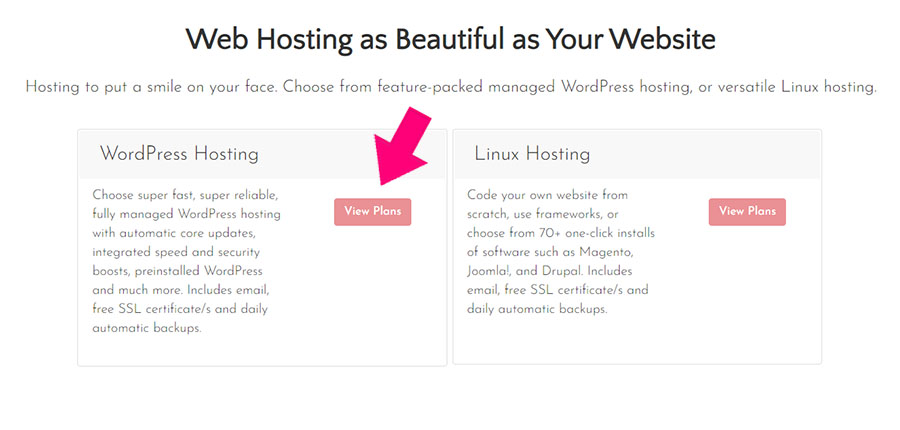 Do yourself a favor and go with WordPress hosting. It is easier and half the SEO is built in for you.
You can also use free or buy themes instead of hiring a designer.
I love the Trellis because it is light weight and has beautiful themes. I also love that it does the work of a bunch of plugins and is built to play well with my favorite plugins.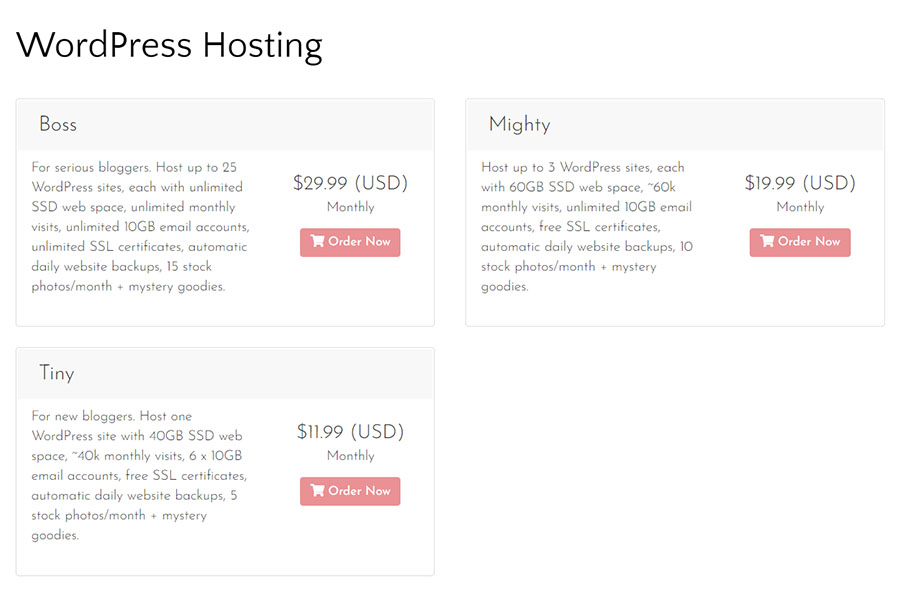 When I switched from BlueHost to Lyrical Host my blog was big enough that I needed the Boss plan.
However, you need to choose what's right for you and that you can grow with.
For bloggers just starting out and not big enough to apply to Mediavine, I always recommend the "Tiny" plan.
If you get under 60,000 sessions a month, the "Mighty" plan should be a good fit.
However, you may want to compare Lyrical Host to Agathon and decide which is better for your needs.
If you are big enough to need the "Boss" plan, and you are working with Mediavine or another ad network, seriously check out Agathon instead.

Use the promo code "Business" to get 10% off of your first plan! If you sign up for a year it is like getting a month free!